Elon Musk isn't the only man with a space car. BMW revealed their most recent creation on Thursday:
the 850i Night Sky
, a sedan made with meteorites.
Built through the in-house BMW Individual Manufaktur customization facility, it was revealed alongside the first meteor shower of 2019.
Iron-based meteor fragments
were implemented into the vehicle's design, from the trim plate to the engine start button.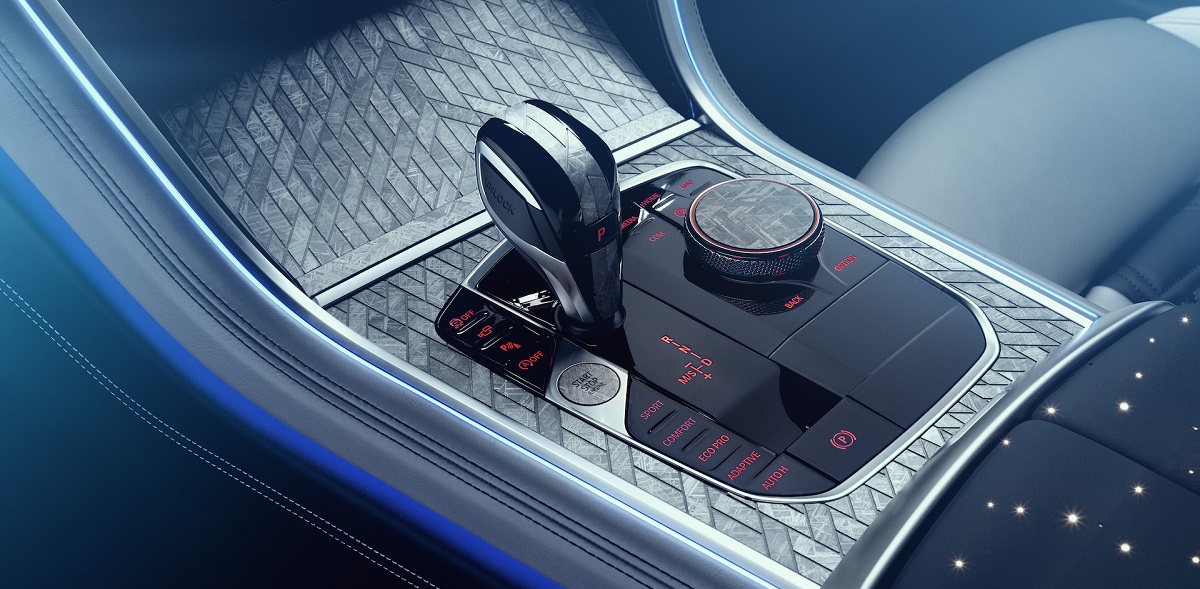 The car doesn't stop there with the interstellar theming. illuminated constellations and stars can be seen throughout interiors. The seats, splitters, and brake calipers also feature the
Widmanstatten pattern
, a unique pattern that forms when iron comes in contact with certain acidic compounds. It's best known for being the same pattern seen in actual meteorite metals.
The 850i Night Sky comes with the quality expected of a BMW 8 Series. This includes lightweight, 3D printed brake parts. it's coated in black and dark blue colors all around, of course.
BMW's intentions are not clear with the vehicle. It may have been a commission, or possibly a PR stunt. Regardless, there is only one of these cars, and there's no pricing available. It couldn't have been cheap.